.
Portable workshops will be available for sale or rent in a variety of configurations to suit your applications.
Over the years we have had a lot of requests for temporary or portable work spaces that are designed to "follow the work". Construction sites, for example, are changing or moving on a daily basis. Having a secure, weather tight, well stocked, and well equipped work station on site can only increase efficiencies and reduce costs. Plumbers, electricians, pipe fitters or any other trade will quickly find these units indispensable.
.
Portable workshops can also be fitted with a surveillance package to give you piece of mind in remote locations.
This option will be available with the Standard Container, Modular 96, and Modular 75.
.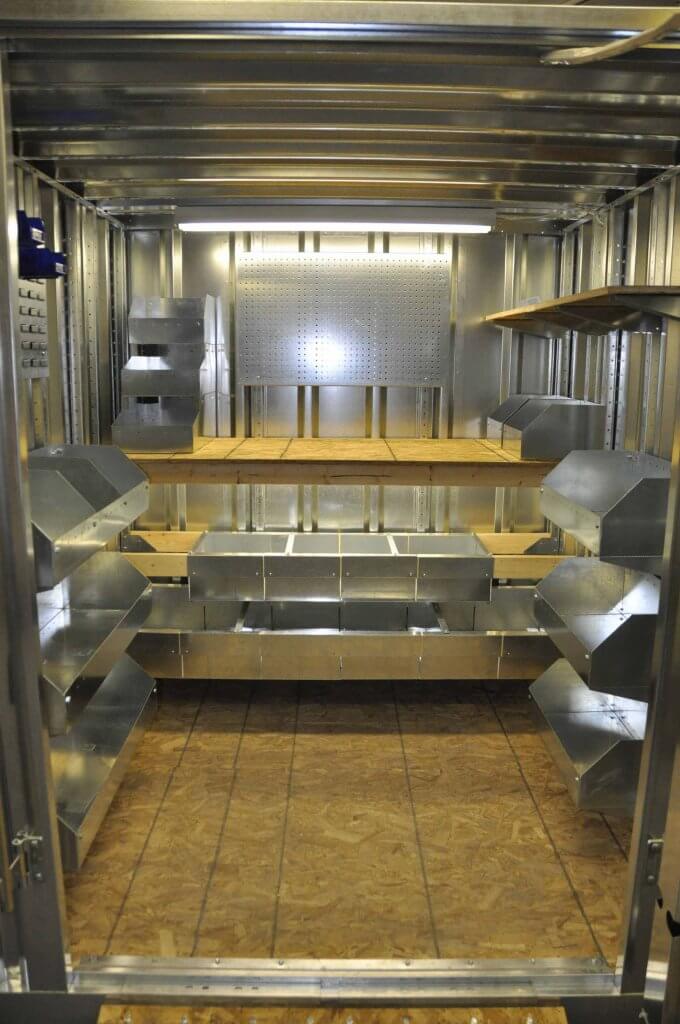 .
Portable workshops may include a variety of features including:
.
Any of our bins, tubs, shelves, baskets, and ramps that are listed as an accessory
Workbench
Mezzanine
Insulation kit
Propane heater
Battery and solar system
Electrical outlets (local plugin, or solar inverter)
.
Call for pricing and availability dates
.
Other Future Products
.