Trade show containers can be configured with lighting and display fixtures for your products if you are using them during the show. They can also be configured to simply transport your products to and from a trade show.
We have displayed at a lot of trade shows over the years and found that there is never a shortage of attendees wanting to purchase our display containers at the show so they can load it with product and ship it home. We also find that other companies that display at shows want to use our containers to transport product to and from the shows, as well as use them to display at the show.
This option will be available with the Standard Container, and Modular 75.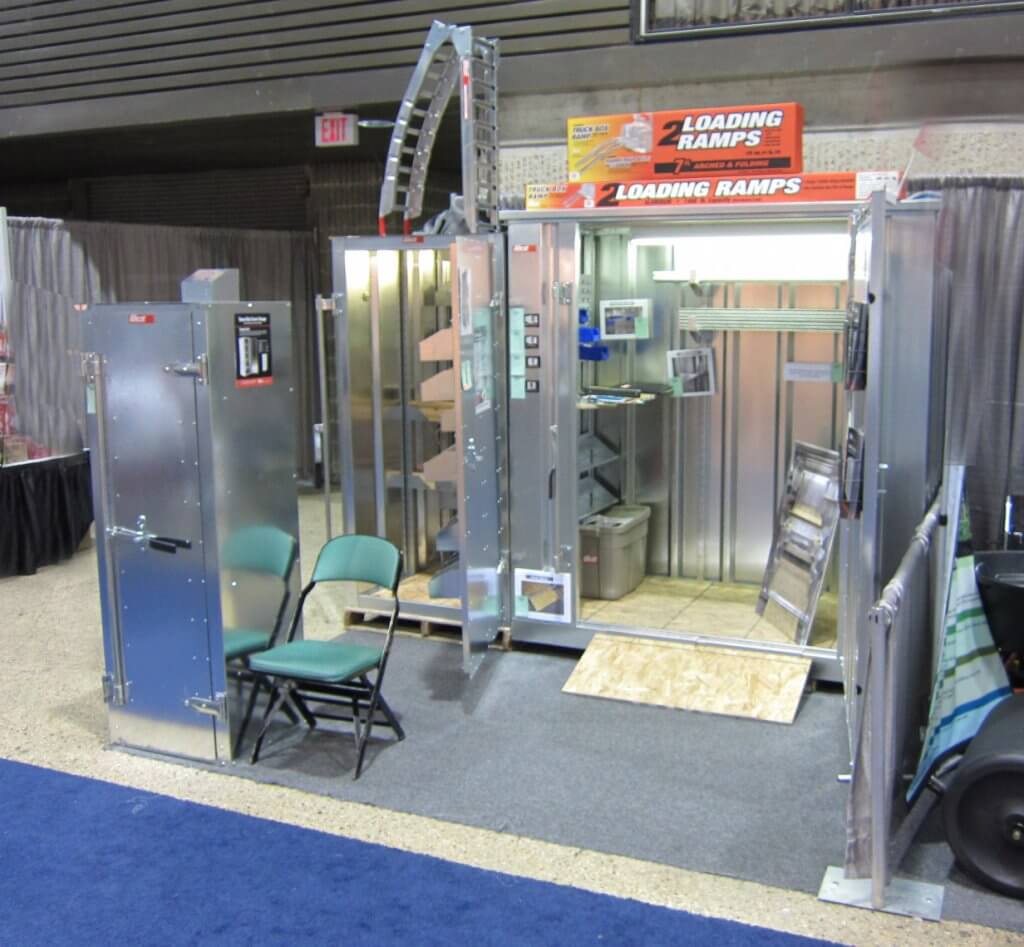 .
Call for pricing and availability dates
Other Future Products