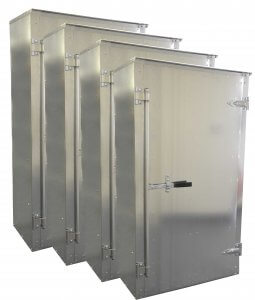 Bulk sales – We have a discount structure in place for that.  Please give us a call to discuss your needs. Also, we will work with your local dealer to provide the highest level of service at the lowest possible price.
Most items can be shipped more than one on a skid, this can give you a significant reduction in your shipping costs.  Ask us for the details.
Call us at 1-888-335-4507 (204-475-4966) or click here to use our contact form for more information about bulk sales.
For a listing of our items, check out our products section.
"I had a lot of questions about the containers, security and putting it together. The staff was very helpful. Even talked to the engineer, everyone was great."  David P.